The Internet is a busy place. In order for search engines to know what your site is about it is necessary to add data to your pages not just for humans but for search engines to consume as well. If you are an ecommerce site selling cremation urns it is great to have good descriptions of products and meta descriptions too, but to stand out and rank you need to do better than the competition. Rich data is needed.
What is Rich Data?
Rich data comes in many forms. The most common product types are the following:
Aggregate Offer

lowPrice (floating point)
priceCurrency (text)
highPrice (number)
offerCount (number)

Offer

availability
price
priceCurrency
itemOffered
priceValidUntil
url

Product

image
name
aggregateRating
brand
description
review
gtin/mpn/isbn
sku
See this link of an example of this code in action: https://search.google.com/structured-data/testing-tool?utm_campaign=devsite&utm_medium=jsonld&utm_source=product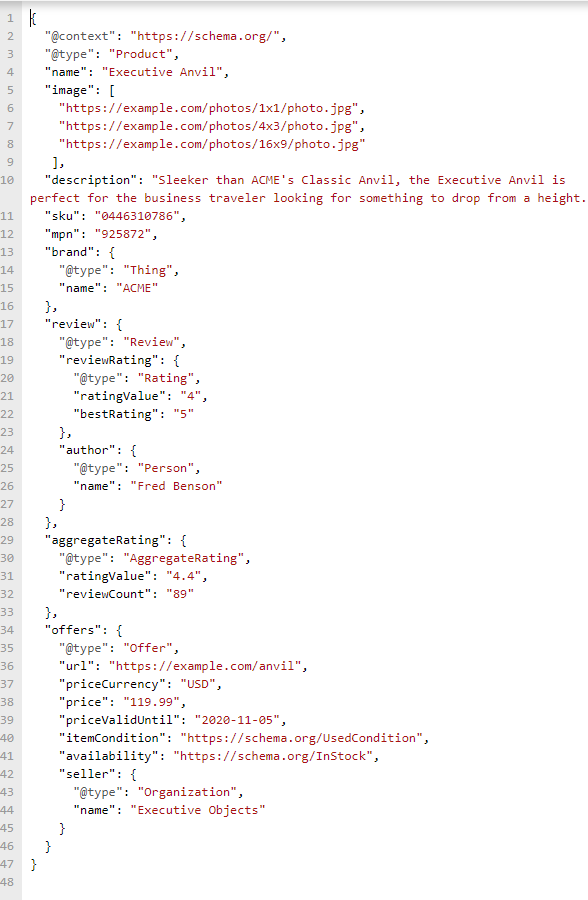 Optional Data
Experience has shown that even if Google claims a field is optional, warnings will be thrown in the Search Console if not all fields are populated. For this reason, we always scope out all optional fields as required when performing work for clients. Google has a way of making optional fields "required" to get good results so we always do all of this work the first time.
Facebook as a Bonus
Facebook allows for adding products to your product catalog via their pixel. You should 100% be using the Facebook pixel for social media traffic tracking now. When creating the rich data for Google and Google Analytics enhanced ecommerce its the perfect time to create the data structure needed for Facebook product catalogs.
Enabling Rich Data is Necessary
After reading this it is clear that rich data is needed for all websites that want to be relevant on the Internet. Sainsbury Development Limited is a developer that can do this right for you. With many ecommerce platforms we have developed technology that is both custom and nearly ready for production deployment. Check out our Development & Technology page for more information.